Example 3
Ways of demonstrating the effects of welding fume and exposure control methods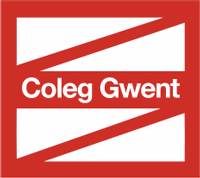 This pilot was conducted at the Coleg Gwent college engineering department. Several students studying welding and fabrication took part. One of them was also a keen and competent artist and used his skills effectively in this project. The lecturer and one of the Steering Group members participated in a short discussion with the students. At this discussion session, the purpose of the project was explained with the help of practical aids, a tour of the workshop and using simple language avoiding technical H&S safety terms. Relevant sources of reference documents were discussed and sign posting provided. Suggestions for posters were discussed. The participating students appreciated the simple approach used for explaining hazards, risks and risk control measures. One of the companies (Neederman Ltd) supporting the LOcHER project loaned an on-torch extraction welding gun and the associated power supply unit for the students to learn about on-tool extraction and its benefits. The lecturer-in-charge directed the development of the project as an integral part of the curriculum. The steering group member undertook a further visit to provide help and encouragement to the students. It was clear that highly engaged students put efforts to support those who were a little reluctant to become involved
The participating students decided to create posters using pleasing humour (see poster pdf link below). One of the students decided to use art work using fish bones, welding fume and barbed wire to demonstrate the effect of welding fume on lungs. It was so visual, effective and impressive. The participating students received PPE kit from ARCO and had an opportunity to visit an international exhibition in London to receive their commendation certificates from the SGUK. The college received a certificate of appreciation from a senior member of HSE.
Short films
Project development idea
https://www.youtube.com/watch?v=7mI6c6y6MF8
Posters
Some of the student posters are displayed here.
Publicity