Discounts
Discounts for Safety Groups and their members
SGUK have negotiated the following special offers on a national level to help benefit members of Safety Groups. We hope that you will highlight the offers to your members and that they find them an attractive benefit of being part of the Safety Group movement.
ACT
Get 15% off any ACT product or service – exclusively for Safety Group members.
ACT is the leading provider of health, safety, and environmental solutions, providing a range of innovative training courses, e-learning courses, and publications. For over 20 years, thousands of students and businesses have placed their trust in ACT to provide expert tutor-led training courses as well as a variety of audit and consultancy services.
Act today and quote code SGUK15 to get your exclusive 15% discount.
Click here for further information
ARCO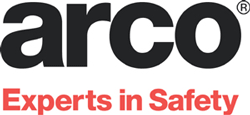 SGUK sponsor, ARCO are offering Safety Group Members 15% discount at all their trade counters
All Safety Group members are entitled to a 15% discount on production of the Safety Groups UK card. (Please contact us if your Group requires Safety Group UK cards for your members)
Click here for further information
Membership support for Groups
Safety Groups who are members of SGUK receive complimentary membership of RoSPA.
Groups receive the full membership package including twelve copies per year of RoSPA's Occupational Safety & Health Journal as well as 'Safety Express'. They are also entitled to discounts on RoSPA products and services and can make use of RoSPA's Infocentre. They are also entitled to use the RoSPA affiliation logo free of charge
Safety Groups may use the RoSPA Affiliated logo on the following:
Letterheads
Website
Certificates (subject to RoSPA Approval)
Annual Report
Should you wish to use the logo for anything other than the above, you will need to contact the RoSPA Marketing Department on 0121 248 2128.
Group members are invited to sign up to RoSPA's E-bulletins: www.ebulletins.rospa.com/osh.
These free monthly e-bulletins include the latest news and views. As affiliated members of RoSPA, members of Safety Groups are being given access to further RoSPA E-Bulletins on a wide variety of occupational health and safety topics.
Please contact us if you have any questions about your Group's RoSPA membership